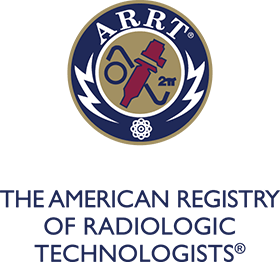 The American Registry of Radiologic Technologists
The American Registry of Radiologic Technologists works with Paradigm Testing to manage the test and assessment accommodations request, review and decision process. Carefully review these pages before registering by creating a Paradigm account and completing the request for accommodations.

Instructions
Requesting ADA accommodations is NOT necessary if you need comfort items. If your comfort item is on the list, simply bring it with you to the test center. The item(s) will be inspected before you enter the testing room.
Read the Documentation Guidelines and be sure your evaluator has read them. Prepare your supporting evidence that conforms to the Documentation Guidelines.
Register with Paradigm by creating a secure account.
Once you have registered and created a Paradigm account, you will be directed to the Accommodations Request Form. To access this, you will need your Paradigm Access Code to begin the request process. This code was given to you when you received confirmation of your request. If you cannot locate your Access Code, call 651.687.0048, ext. 8520.
Within your Paradigm account, complete the online Accommodations Request Form. You will have the option to SAVE your form until you have gathered the appropriate documentation.
In the Accommodations Portal, you will complete an online Accommodations Request Form and upload your supporting documentation. When you are done, be sure to click the "SUBMIT" button.
Most accommodations decisions are made within 10 business days. In some cases, if a request is unusually complex, it may take a bit longer than 10 business days. DO NOT CONTACT US TO CHECK ON THE STATUS OF YOUR REQUEST IF IT HAS NOT BEEN 10 BUSINESS DAYS.
If any of your requested accommodations were not approved, you may appeal. Appeal requests are generally more effective if they include:

A specific reason for appeal
Additional documentation beyond what was included with the original request

How To File An Appeal
Be sure both you and your evaluator have read the Documentation Guidelines. Prepare your supporting evidence that conforms to these Guidelines. Be sure you include a statement explaining the rationale for your appeal, and provide additional supporting documentation that addresses any documentation deficiencies or concerns we noted in our initial decision letter to you.
Complete the online Accommodations Appeal Form, and check the box at the top of the form that indicates that you are filing an appeal.
Upload your completed Accommodations Request Form and supporting documentation.
All accommodations requests, including appeals, will be reviewed within 10 business days unless the request is unusually complex.