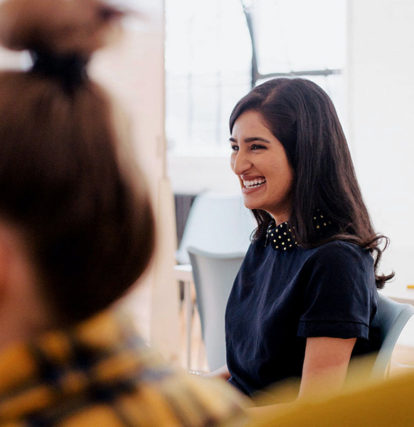 Consulting & Additional Services
Need a Consult? We are happy to share our knowledge and provide a no-cost initial consultation.
The Paradigm team has extensive experience in the credentialing industry. A few of our most popular conversations:
CBT Readiness / Transition Planning
Test Security
New certification & certificate programs
…and much more!
Consulting & Additional Services
Learn about the many additional services we can customize for your program. Contact us for a free initial consultation.
CBT Event Testing with Laptops or Tablets
CBT Event Testing with mobile computers provides secure exam delivery using current Internet-based testing technology, on-site proctors, and pop-up testing sites in the workplace, school, conference, and community locations. Test site options include use of Paradigm's established movie theater, and customer identified point-of-service locations.
CBT Using Dedicated Testing Facilities
Paradigm Testing partners to provide access to commercial and academic networks of dedicated testing facilities, when this delivery method is required. Proctors verify candidate identity and enable the launch of Paradigm's secure, online test delivery driver.
Printing, Scanning & Remote Proctoring Options for Paper-based Testing
Paradigm Testing provides online testing programs with the option to print paper test forms for special needs circumstances, and onsite image capture of optical answer sheets capabilities.
Paradigm provides a remote proctoring of paper exams solution, using secure registered mail shipment and return of exam materials to candidates, "live" MonitorEDU supervision of the opening and return shipment of examination materials and proctoring of the exam, and additional security that exceeds traditional methods for administering paper tests.
Online Practice Exams
Online practice exams are great resources for your candidates, and an added revenue stream for your program. Paradigm Testing can get you started.
International Testing
Secure remote proctoring expands the borders of your program with the ability to test your candidates anywhere in the world where ample internet bandwidth is available.
Digital Badging & Micro-credentials
Paradigm Testing provides seamless integration of assessments and independent third-party digital badging and micro-credential verification, through its partnership with BadgeCert.
National Accreditation (ANSI/ISO 17024, NCCA)